Coco Rocha Isn't Happy With Elle Brazil Over Partially Nude Cover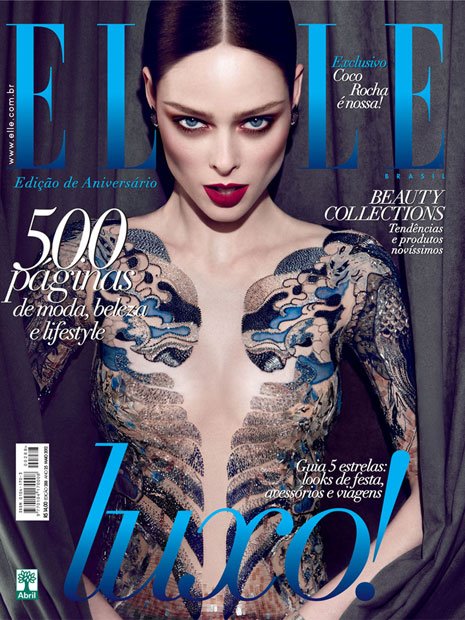 One of the thing's I've always admired about Coco Rocha is her ability to say no to certain things, especially in an industry which is often all about about saying 'yes'. Nudity or partial nudity is one of those things so when when this image of the model on the cover of Elle Brazil surfaced, many were surprised but it looks like Coco felt the same way.
Today the model took to her Tumblr to explain that she was actually wearing a flesh coloured body suit under the dress, which has has been photoshopped away without her authorisation:
As a high fashion model I have long had a policy of no nudity or partial nudity in my photo shoots. For my recent Elle Brazil cover shoot I wore a body suit under a sheer dress which I now find was photoshopped out to give the impression of me showing much more skin than I was, or am comfortable with. This was specifically against my expressed verbal and written direction to the entire team that they not do so. I'm extremely disappointed that my wishes and contract was ignored. I strongly believe every model has a right to set rules for how she is portrayed and for me these rules were clearly circumvented.
Coco has been an avid supporter of empowering models to take informed choices through her work on the board of the Model Alliance so her response is completely justified. We can only hope that more models feel confident enough to follow suit as when something like this happens.
What do you think?
Recommended