Style And Being Ethically Conscious Aren't Mutually Exclusive At EDUN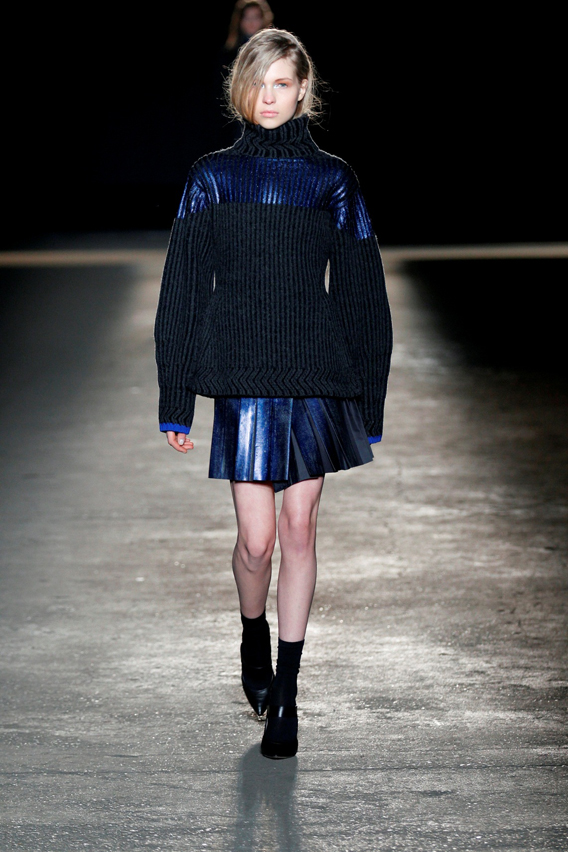 Despite the presence of brands like Stella McCartney and Livia Firth flying the flag for style driven ethically conscious clothes, the term 'eco-friendly' continues to put people off. What McCartney, in particular, has manged to do well is show that being concerned about how your clothes are made and taking care of the people that make them doesn't mean that your sartorial choices need be compromised. And it's this presupposition that is currently serving EDUN so well too.
Just in case you're unfamiliar with it, EDUN is fashion brand founded in 2005 by Bono and wife Ali Hewson. Anyone that's followed the brand over the last seven years would have realised that 2009, when they appointed Sharon Wauchob as creative director, was a major turning point for the brand. Under her direction, the aesthetic has come on leaps and bounds, so much so that the collections have are as desirable on their own merit as they are for their story.
'We never want the customer to feel obliged to dress in EDUN. It must be fun, and accessible. If they learn the story later on that's absolutely fine,' Wauchob told me over email. 'When I design I think solely about the look, the image, and what is needed for the next season, then I assess the reality of how and where it can happen. They are two different mind sets but both are equally important. One cannot override the other.' And it's this delicate balancing act that separates the company from the many others that have sadly folded after having all of the positive intentions in the world but without the necessary expertise in design to make it commercially viable.
The premise of the brand is simple and was founded on the aim of using fashion as a driving force to initiate positive change in Africa by growing trade in the area. At present, they plant to produce 40% of their seasonal designs in the capital by next year. It's important to note, though, that this emphasis on supporting trade came long before Franca Sozzani's welcomed, but very recent, support of the continent especially with that recent L'Uomo Vogue 'Rebranding Africa' cover.
As you would expect, then, the collections do tend to have African influences but rather than falling into the all too common trap of being gimmicky, Wauchob introduces elements like Zebra prints into the collection in a subtle way that enhances the clothes without being overwhelming. 'I don't want EDUN to be 'ethnic', and it's great that is understood from the collection,' she explained. 'I like to touch Africa in a new way; give it  a modern urban identity that is wearable.
So what's next for EDUN? 'There is always more to do for both EDUN woman and man,' she said. 'It's an evolution. Gradually we get to know our consumer more and who they are and although we need to continue that conversation, it's good to surprise them as well.' For spring/summer 13, we cane expect 'lots of colour and texture, and a new look at print,' but if you want to get your hands on something to wear now, have a look in the gallery for images of their exclusive Ibiza collection for Net-A-Porter.
EDUN S/S12
EDUN S/S12
EDUN S/S12
EDUN S/S12
EDUN S/S12
EDUN S/S12
EDUN FALL 2012
EDUN FALL 2012
EDUN FALL 2012
EDUN FALL 2012
EDUN FALL 2012
EDUN FALL 2012
EDUN FALL 2012
EDUN FALL 2012
Printed halter top, £145, EDUN at Net-A-Porter
Dress, £265, EDUN at Net-A-Porter
Halter neck top, £170, EDUN at Net-A-Porter
Dress, £240, EDUN at Net-A-Porter
Dress, £445, EDUN at Net-A-Porter
Skirt, £245, EDUN at Net-A-Porter
Recommended